Sharpen Your Ax (your skills), Becoming Better At What You Do
Eston Swaby
The Bible says in Proverbs 10:10, "If the ax is dull and its edge unsharpened, more strength is needed but skill will bring success"-Ecclesiastes 10:10
Lets say you are trying to cut down a tree, but your ax is very dull, how hard do you think you will have to work, and how much energy will you have to use to cut down that tree?
If you think it will take a much longer time than if the ax was sharp and you will have to use a lot of energy to cut it down than if you were using a sharp ax, you are right.
The same is true for the industry or career path you are in. If your ax (meaning your knowledge, skills, gifts, talents and ability) is dull, then its going to be hard for you to perform at your best and get the results your customers or clients come to you for. That is why sport athletes train everyday, so they can sharpen their ax.
It doesn't matter which industry you are in, or what you do, if you are going to be successful IT IS A MUST that you sharpen your skills. It is a must that you become better everyday at what you do.
HOW CAN YOU SHARPEN YOUR AX?
So how can you improve your skills and get better at what you do as an entrepreneur?
Read books: It doesn't matter which subject area or industry you are interested in, you can literally find hundreds, if not thousands, of books taking about the subject matter, or atleast made mention of it. Want to grow your coaching business? You can find books about coaching. How about running an eCommerce store, or just learning how to start a business? You can find books on these also.
With books, you can learn in few hours or days what it probably took someone to learn in 10 years.
Buy Courses or products on the subject matter: Look for courses that talks about the subject matter you want to learn more about. If you cannot afford to invest hundreds or thousands of dollars on a course, you can start with just $10 on Udemy
Hire a coach/mentor: A coach or mentor job is to help you to get results, to help you to get from where you are now, to where you want to go. They will help you to develop skills and learn new things that will help you to grow, and they will share with you lessons and strategies they have learnt so you can cut your learning curve most times by few years and make fewer mistakes.
Watch videos, listen to podcasts, or audios: Videos are free on YouTube, and you can find hundreds of podcasts on different subject matters that will help you to sharpen your skills and increase your knowledge.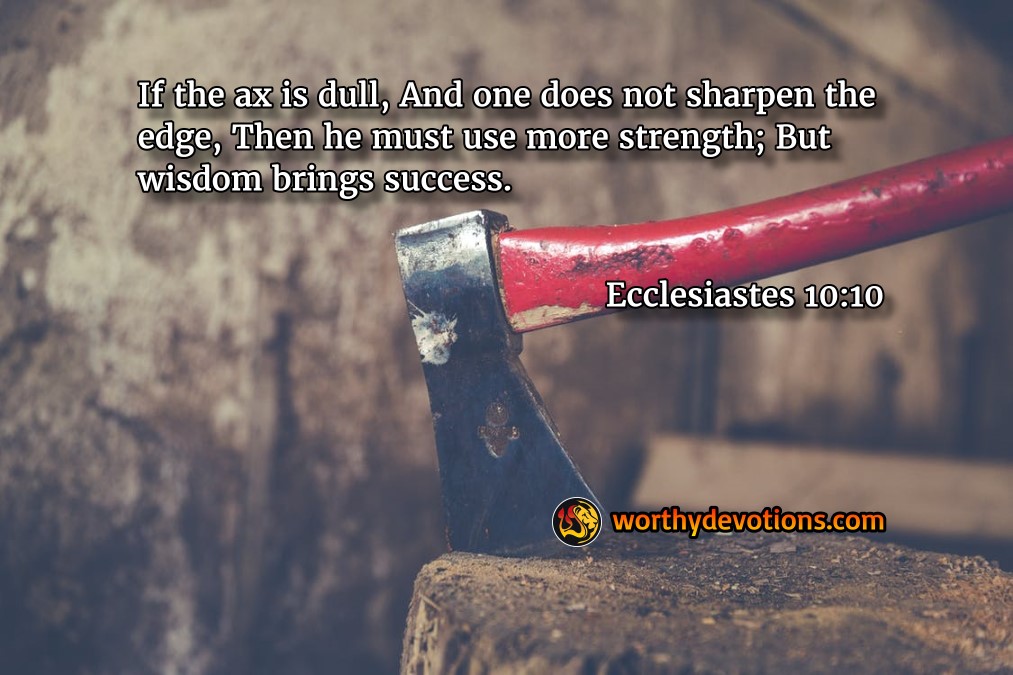 You also have FaceBook groups, blogs and even forums where you can learn from other people experiences. Most of what I know now is through Facebook groups, and blogs, which sometimes moved me to buy a book or a course.
Many people think they know enough and so they don't work on themselves. In today's changing world, if you are not constantly learning and growing, you will be left behind. You cannot stay in the dark ages if you expect to win. Someone who is reading the books, watching the videos, attending the seminars, conferences and or workshops, listening to the podcasts, reading the blog post, buying the courses, hiring mentors or coaches, will come and pass you leaving you to eat the left-overs.
Successful people are committed to mastery, unsuccessful people are dabblers, they run from one business or industry to another without trying to master what they do. If your 'ax' is dull, meaning you don't have the skills to get people the results they want, it will be much harder for you to succeed.
Make a commitment to yourself, and to your future clients that you are going to continuously sharpen your 'ax'.
Let's hop on a call to get clear on your vision and how you can make it happen. BOOK A FREE STRATEGY SESSION WITH ME